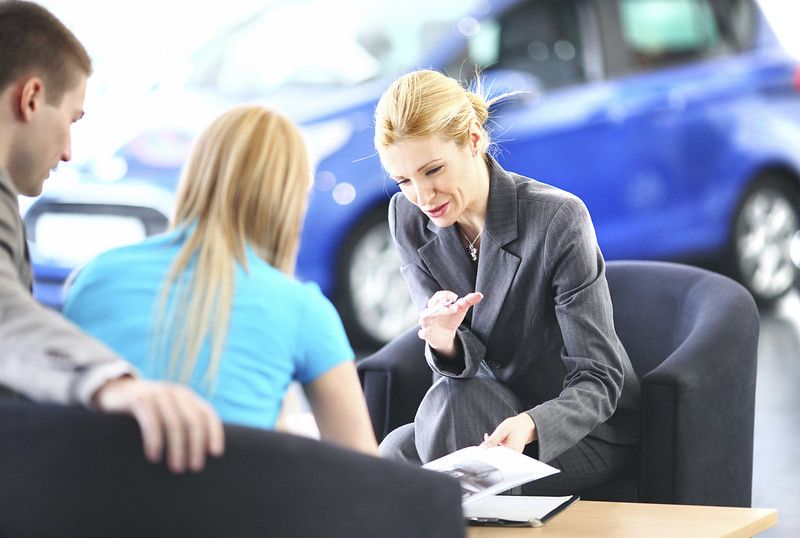 Buying a new car is an exciting event, but it can also be a stressful endeavor. The best way to de-stress the car-buying process is with information; the more you know, the less intimidating the whole thing is, from dealership to driveway. With that in mind, here are some car financing terms you will want to be familiar with before you sign on any dotted lines:
Finance
Financing a car means borrowing money to purchase it. Only once you've officially paid off the entirety of the loan, you own the vehicle in full. There are numerous financial institutions you can "finance" from, including your bank and the dealership itself.
Interest rate
Borrowing money comes with a fee, called interest. Your interest is usually factored into your monthly payment. Different buyers will get different rates of interest depending on a number of factors, the most important being their credit score. Having good credit can get you a lower interest rate, while having bad credit will likely get you a higher rate. Many financial institutions use the term "APR," or "Annual Percentage Rate," instead of the term interest rate.
Money down
Money down is the amount you pay toward the vehicle at the point of sale. If you buy a car for $20,000 and pay $3,000 right then and there at the dealership, then you put $3,000 money-down. Your interest rate will likely be calculated based on the $17,000 still owed.
Principal
Principal is how much is owed on a car before factoring in the interest rate. Let's go back to that $20,000 car from above: the loan principal for that vehicle is $17,000.
Term
Term is the duration of the loan. If you agree to pay back your loan in five years, you've agreed to a five-year or 60-month term.
Trade-In
You can subtract the value of your old car from the total price of a new car by handing the old one over to the dealer at the time of sale. This process is called a "trade-in," and it's a great way to keep costs down when buying a new car.
Want to learn more about affording your next vehicle? Talk to our finance department at North Brothers Ford.
Hours
Monday

8:30AM - 9:00PM

Tuesday

8:30AM - 6:00PM

Wednesday

8:30AM - 6:00PM

Thursday

8:30AM - 9:00PM

Friday

8:30AM - 6:00PM

Saturday

Closed

Sunday

Closed
Make an Inquiry