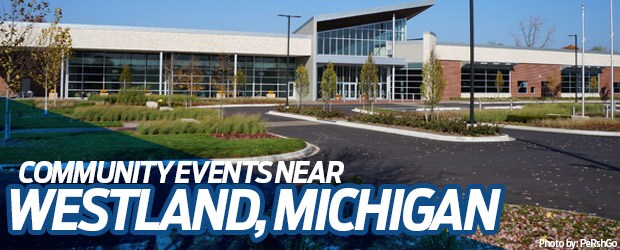 There's always something going on near Westland, Michigan. Check out these upcoming events and pick your next outing!
Ann Arbor Food Truck Rally
August 7, 2019
Food lovers can unite at the Ann Arbor Food Truck Rally, an event that invites food trucks from around the area to come together for one big feast. The rally takes place at the Ann Arbor Farmers Market.
Detroit's Trinity International Film Festival
August 14-18, 2019
The Trinity International Film Festival showcases films from around the world. The festival includes showings at the YMCA Marlene Boll Theatre and the MakerCity Artist Space in the Fisher Building.
Michigan Comic Convention
August 16-18, 2019
The Michigan Comic-Con is a weekend filled with fun for all ages. The event is held at the Cobo Center, where attendees can celebrate their love of pop culture, comic books, art, film, and television. Check out dozens of vendors, exhibits, and events, and meet all of the special guests, including Val Kilmer, Matthew Lewis, and Veronica Taylor.
Summer Beer Tasting Boat Cruise
August 17, 2019
Get to know Michigan's craft beers and the Detroit River all at once on the Summer Beer Tasting Boat Cruise in Detroit. This event takes you on a pleasant afternoon river cruise on the Detroit Princess Riverboat. During the cruise, you can sample from over 35 seasonal beers and hard ciders from Michigan and elsewhere. Tickets are $65 and include 15 drink sample tickets.
2019 Michigan Chicken Wing Festival
August 31 - September 1, 2019
Celebrate all things chicken wings at the 2019 Michigan Chicken Wing Festival. This annual event is held in downtown Lansing every Labor Day weekend, bringing in hundreds of families from all over Michigan. Visitors can enjoy live music, carnival games, inflatables, and a chicken wing eating contest.
At North Brother Ford, we're proud to be a part of the Westland community.

Ford Drive 4UR School Events at Local High Schools
North Brothers Ford and is proud to partner with local high school's like Westland's John Glenn High School and Garden City High School to help raise funds in support of the High Schools through Ford Motor Company's Drive 4 UR School program. At each event, members of our community are able to help raise funds for the schools. For every person who test drives select Ford models on the event day, Ford Motor Company and North Brothers Ford will make a donation to the High School.

Supporting Continued Education
North Brothers Ford believes strongly in the future of our youth, which is why we think it is important to help support their continued education. In 2016, we were happy to partner with the William D. Ford Career Technical Center to gift two promising young individuals $500 dollars towards their education. Congratulations to Rachel Dean, a senior at John Glen High School, and Trenton Best, a senior at Wayne Memorial High School, for being selected for this scholarship!