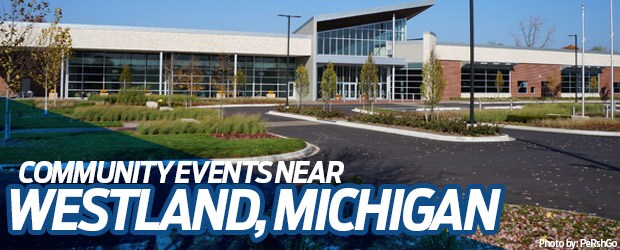 Head out on the town this spring and try some of these great community activities in and around
Westland
.
Highland Celtic Festival
Kick off St. Patrick's Day weekend with some traditional Irish fun. The Church of the Holiday Spirit in Highland will host a fun celebration on Saturday, March 9. A 2:30 p.m. session will be family-friendly. with no alcohol served. The adult session is for everyone 18 and older and begins at 6:30 p.m.
Community Easter Egg Hunt
Easter arrives on April 21 this year. On April 20, Gateway Family Worship Center in Westland is hosting an Easter egg hunt starting at 10 a.m. Children up to sixth grade are welcome to participate. There will also be special prizes for golden eggs along with fruit and beverages.
All American Farmers & Artisans Market
May 16 will be the first day for the Westland Farmer's Market. It will be held every Thursday from 3-7 p.m. at 1901 N. Carlson St. Here you can help support local farmers by purchasing some farm-fresh produce and check out the fine arts and crafts produced by local artisans.
Memorial Day Parade
The annual Memorial Day Parade will take place on Sunday, May 26 at 1 p.m. The parade begins at the Wayne Ford Civic League and ends at the Veterans Memorial Garden. You can call 734-467-3200 for additional information.
At North Brothers Ford, we're proud to be a part of the Westland community.

Ford Drive 4UR School Events at Local High Schools
North Brothers Ford and is proud to partner with local high school's like Westland's John Glenn High School and Garden City High School to help raise funds in support of the High Schools through Ford Motor Company's Drive 4 UR School program. At each event, members of our community are able to help raise funds for the schools. For every person who test drives select Ford models on the event day, Ford Motor Company and North Brothers Ford will make a donation to the High School.

Supporting Continued Education
North Brothers Ford believes strongly in the future of our youth, which is why we think it is important to help support their continued education. In 2016, we were happy to partner with the William D. Ford Career Technical Center to gift two promising young individuals $500 dollars towards their education. Congratulations to Rachel Dean, a senior at John Glen High School, and Trenton Best, a senior at Wayne Memorial High School, for being selected for this scholarship!