Ford SYNC Vehicle Technology, MyFord Touch, and SYNC3 at North Brothers Ford
Technology plays an important role in all of our lives for different reasons, and the technology in our vehicles is no exception. Staying connected while on the road is just one of the benefits of Ford's advanced SYNC vehicle technology. Ford SYNC with MyFord, MyFord Touch, and SYNC3 can also help you stay safe while conveniently improving your entire Ford vehicle experience. At North Brothers Ford in Westland, we're here to help you get the most out of your auto investment. Below, we've highlighted some of the Ford SYNC system's best features. If, after exploring these features, you want to get hands-on with the SYNC technology, we'd love to show you more at our dealership in Westland, MI. If you already own a Ford vehicle, give us a call to learn which version of SYNC is installed in your vehicle and which features you could be taking advantage of. Please don't hesitate to contact us or visit our showroom with any questions or concerns about your vehicle's Ford SYNC technology.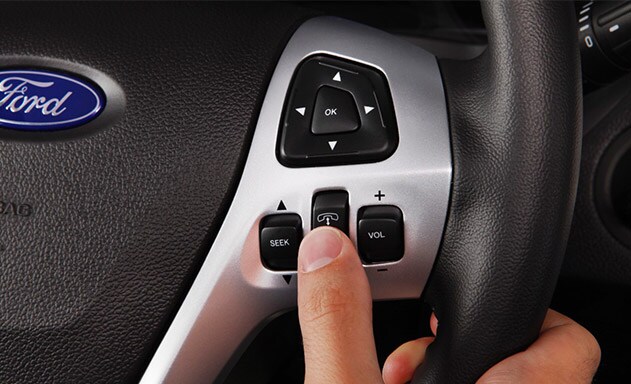 Ford SYNC Hands-Free Calling
When your smartphone is paired with your Ford vehicle equipped with SYNC technology, you'll be able to make calls hands-free! You'll also be able to automatically download the names and numbers from your phone's contacts to your vehicle once your phone is paired. Steering wheel button controls and voice recognition technology make the hands-free calling process simple and safe while on the road. All it takes is your voice and the press of a button to activate a call to any of your contacts. You'll then be able to have a conversation through your vehicle's speakers.