North Brothers Ford is your Headquarters for EVERYTHING ROUSH!


We are your home for everything Roush at North Brothers Ford. From new and used Roush Mustangs for sale, to Roush Performance crate engines, to Roush performance parts, we have it all. More importantly, we have the know-how and experience to help you with all of your Roush needs!
North Brothers Ford and Roush Performance have a history that goes way back. We are your Ford Dealer Headquarters for Everything Roush. At North Brothers Ford we have a passion for Roush Mustangs and Roush performance, and we love to share that passion with other enthusiasts. If you have a Roush Performance question we'll answer it, all you have to do ask!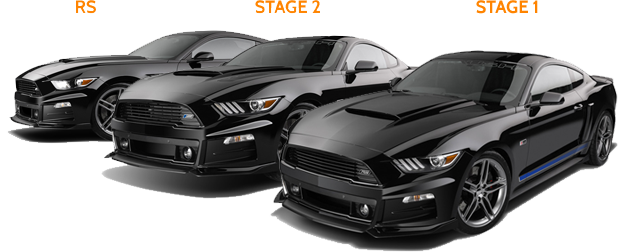 "Between a road car and a race car is a ROUSH car..."
- Jack Roush -
Founder of ROUSH Performance
Roush Performance Crate Engines


Looking to upgrade your engine with a Roush? Look no further than North Brothers Ford. If you have a project that demands the performance that only a Roush Crate Engine can yield, give us a call at North Brothers Ford. We'll help you decide on the exact Roush Series Engine that fits your project and your budget.

For over 25 years Roush Performance has put together 1000's of engines that have raced and won road, drag, ovals, along with setting Bonneville records. As a result, many Cobra builders called on Roush to build a better crate motor for their Ford. Roush responded, with several Ford engines, built to Roush Standards of performance and engineering.

Roush Performance Parts


Roush is most known for its line of high performance Ford Mustang powertrain parts, including superchargers, cold air intakes, and exhaust kits. However, this is just the beginning of what you can obtain from the North Brothers Ford and the Roush Performance Parts Center.
We have suspension kits that have been rated at over 1G on the lateral skid pad and have been developed with hundreds of man-hours of labor on the track, street, and engineering design studio. Roush Performance brake packages, which we sell for street use, have likewise been highly developed and even tested in a number of racing series. Our body kits are manufactured with OE-quality materials, many of which are produced at the Roush plastics manufacturing facility. The list goes on to include a full line of wheels, tires, interior, grilles, graphics, service parts, accessories, drivetrain, cooling upgrades, and more. In addition to Mustang, you'll also find performance upgrade packages for Ford F-150, Superduty, and Focus.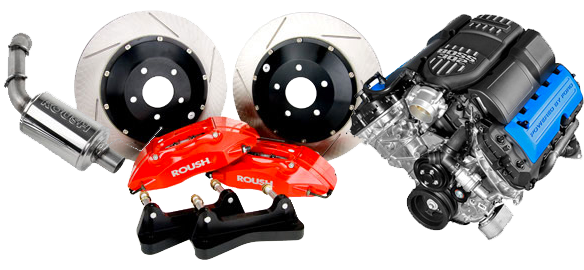 Roush Custom Mustangs


Roush Performance has been creating and building the high performance Roush Mustang since 1995. At North Brothers Ford we are proud to partner with Roush and offer a wide selection of Roush Custom Mustangs to enthusiasts in Southeast Michigan and across the country for that matter.
We carry an inventory of Roush Mustangs to satisfy every desire from the Stage 1 to the Stage 3. The Stage 3 Mustang is the pinnacle of the Roush "Stage" Mustangs. It builds off the styling from the Stage 1, the handling from the Stage 2, and adds its own piece of the pie, a supercharged 5.0L-4v powertrain. It is the perfect interfusion of styling, handling and brut power. The Stage 3 is everything a muscle car can and should be.
If you want to talk Roush Mustang, come to North Brothers Ford. If we don't have the model and trim level you're looking for, we'll get it. Let our knowledgeable team take care of your Roush performance needs.